Read with Person Award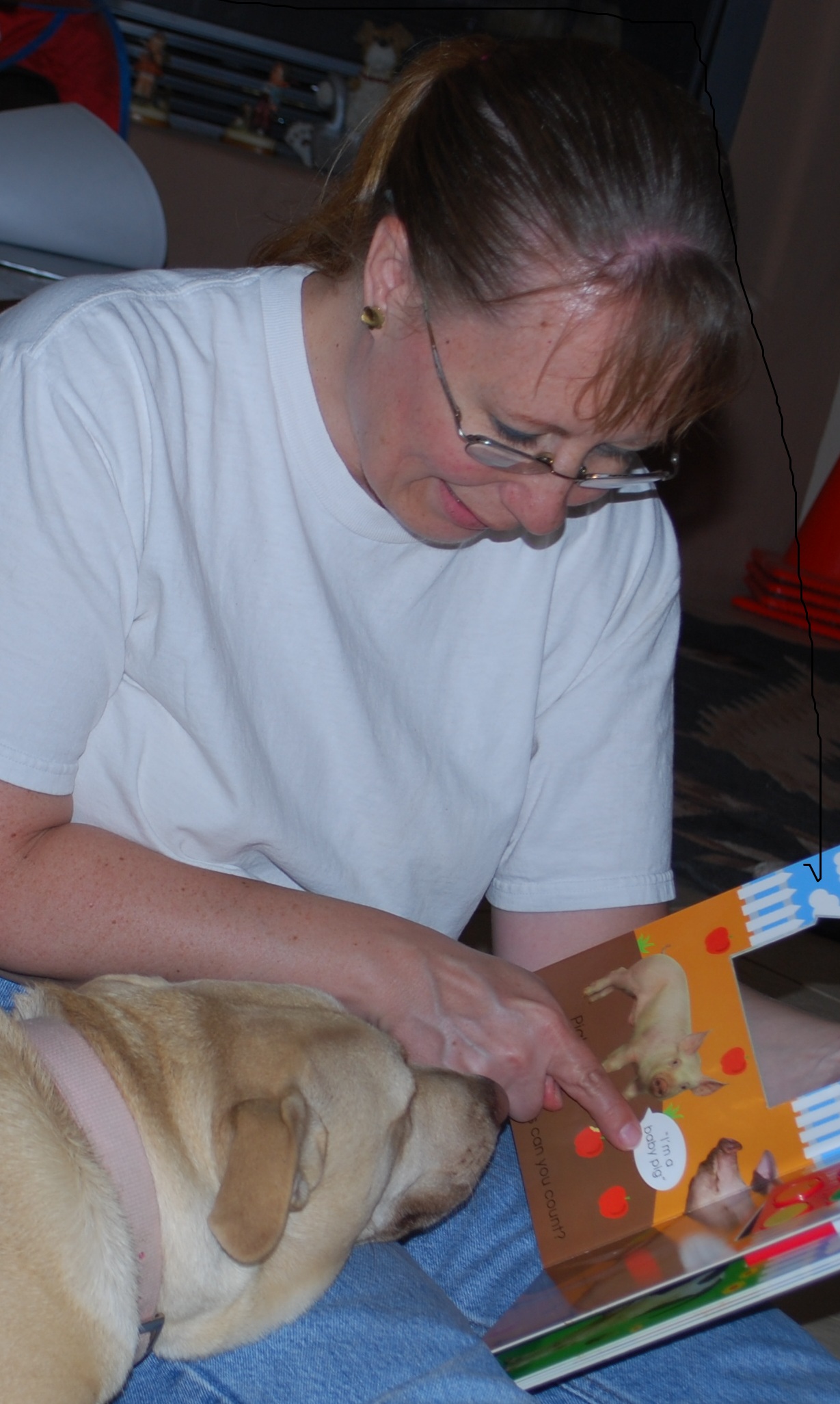 I love being read to - really love the pictures ... says Abby
Outing Supporing the Troops
Tee Up For the Troops
Veteran Johnnie & Rusty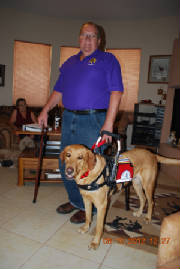 Passed the CGC & PAT... we are on our way !!
Tonopah Class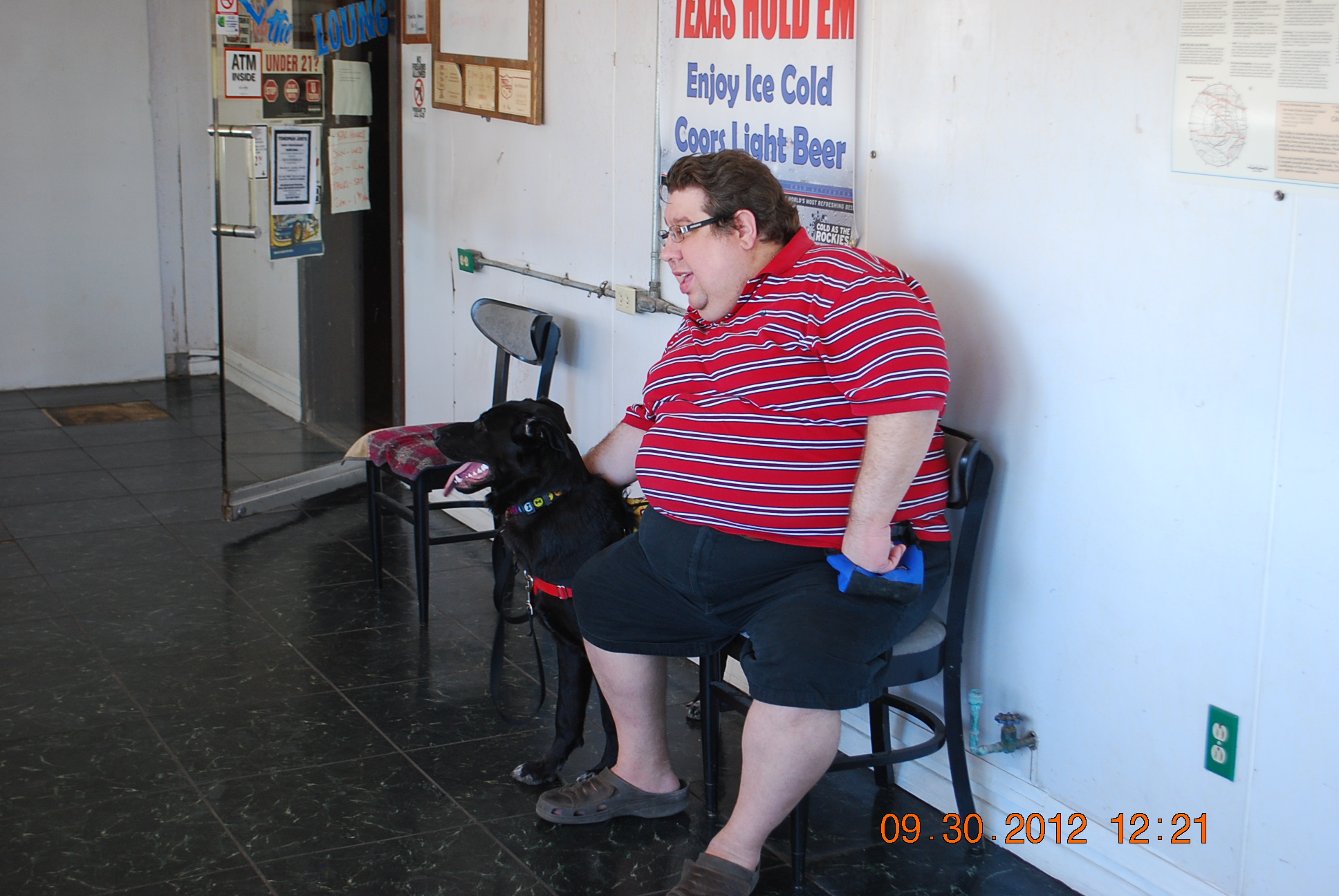 Think I will just sit here for awhile & then go inside. :) love the sunshine!!
Rae & Punkin
I am a Therapy Dog but am training to be a Service Dog to Help Mom!
Tonopah Class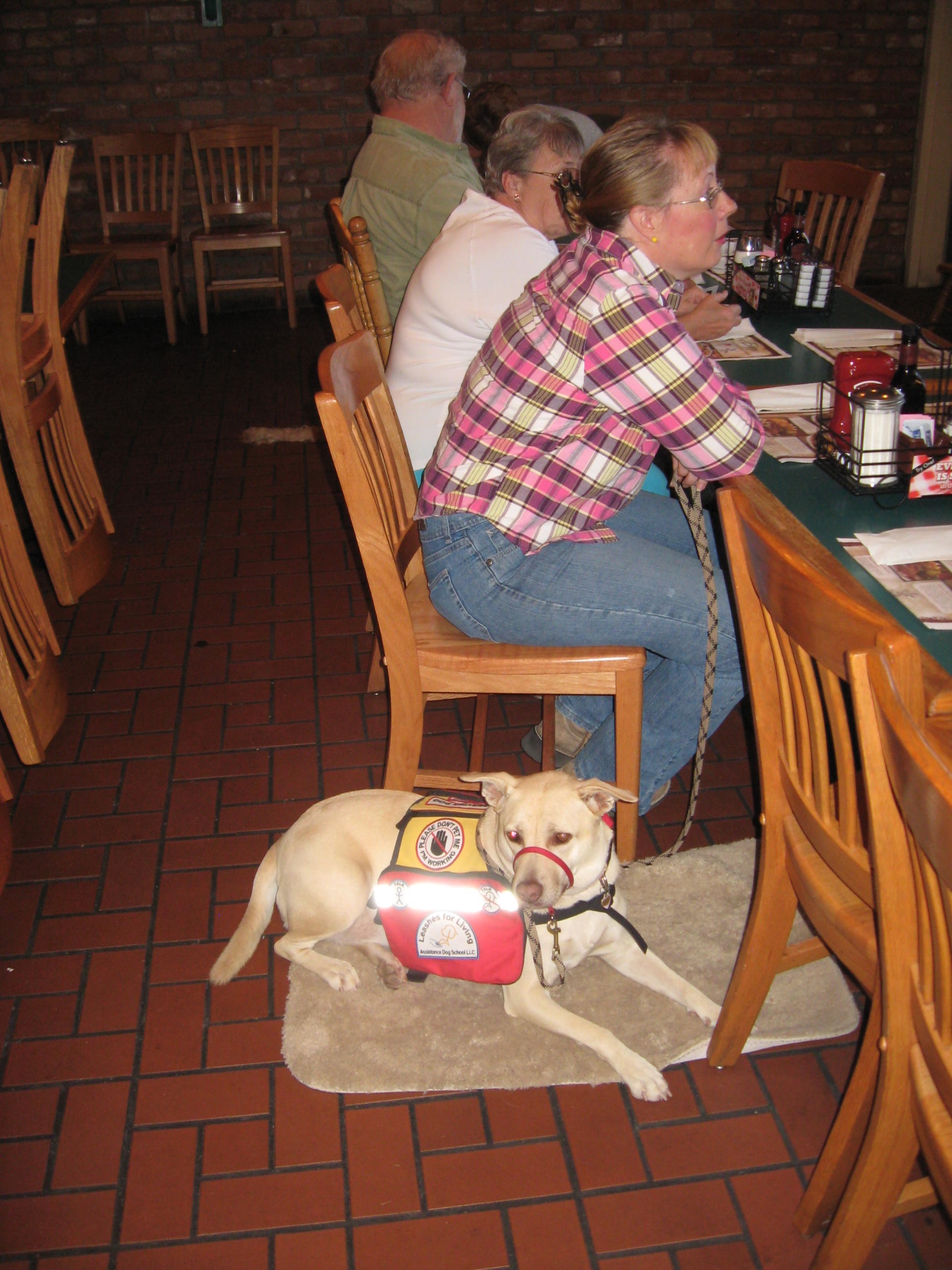 I am going to sleep,,,, Mom can handle the listening. WHEW!!
Target Class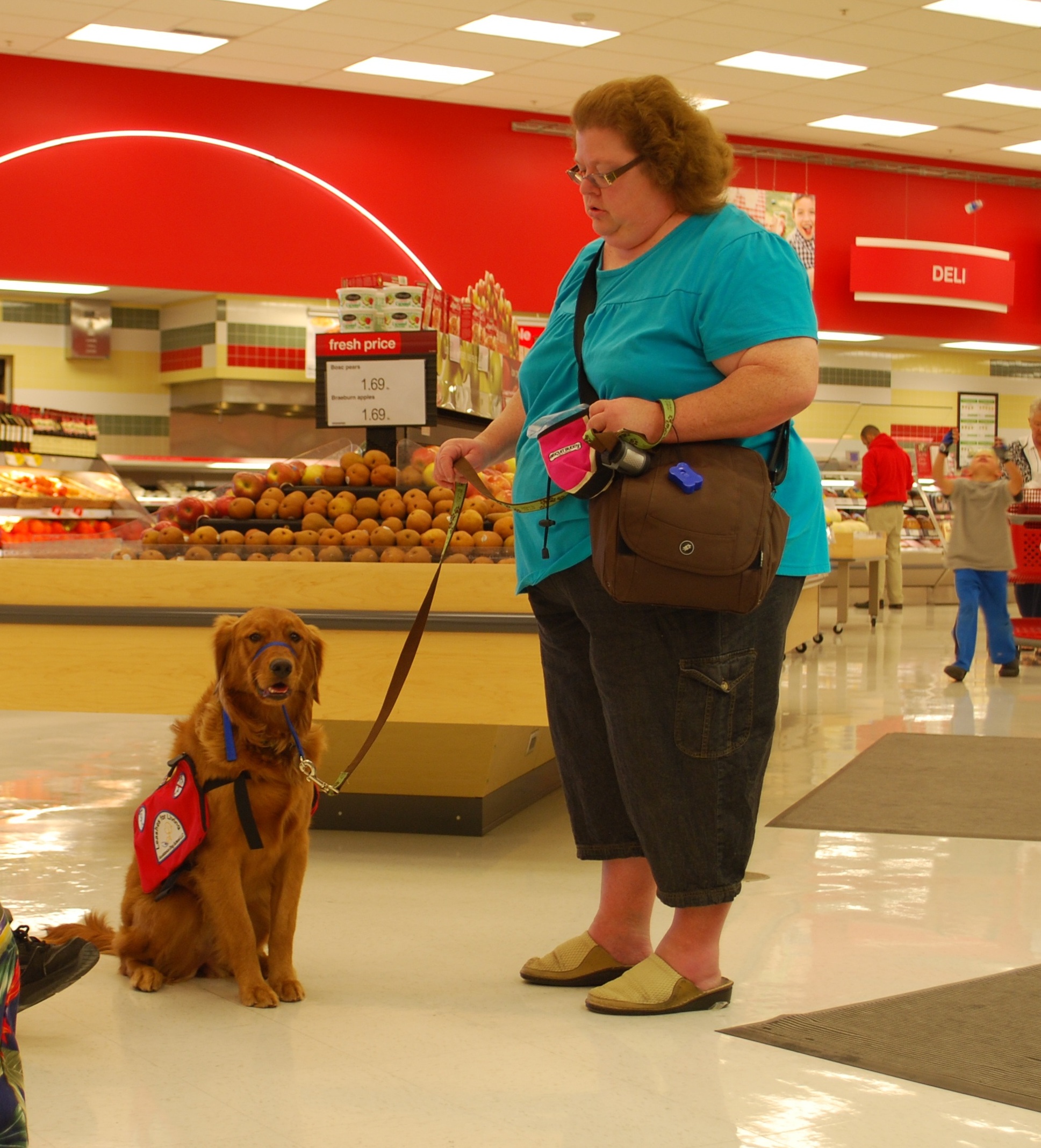 Strolling along in the fresh food section - good job Team Holly
Encanto Park Class
I love learning in a park setting ... so many wonderful distractions... squirrel:)!!
Kids Learning Basic Skills
Floppy is interested in training & so are the girls
Tonopah Class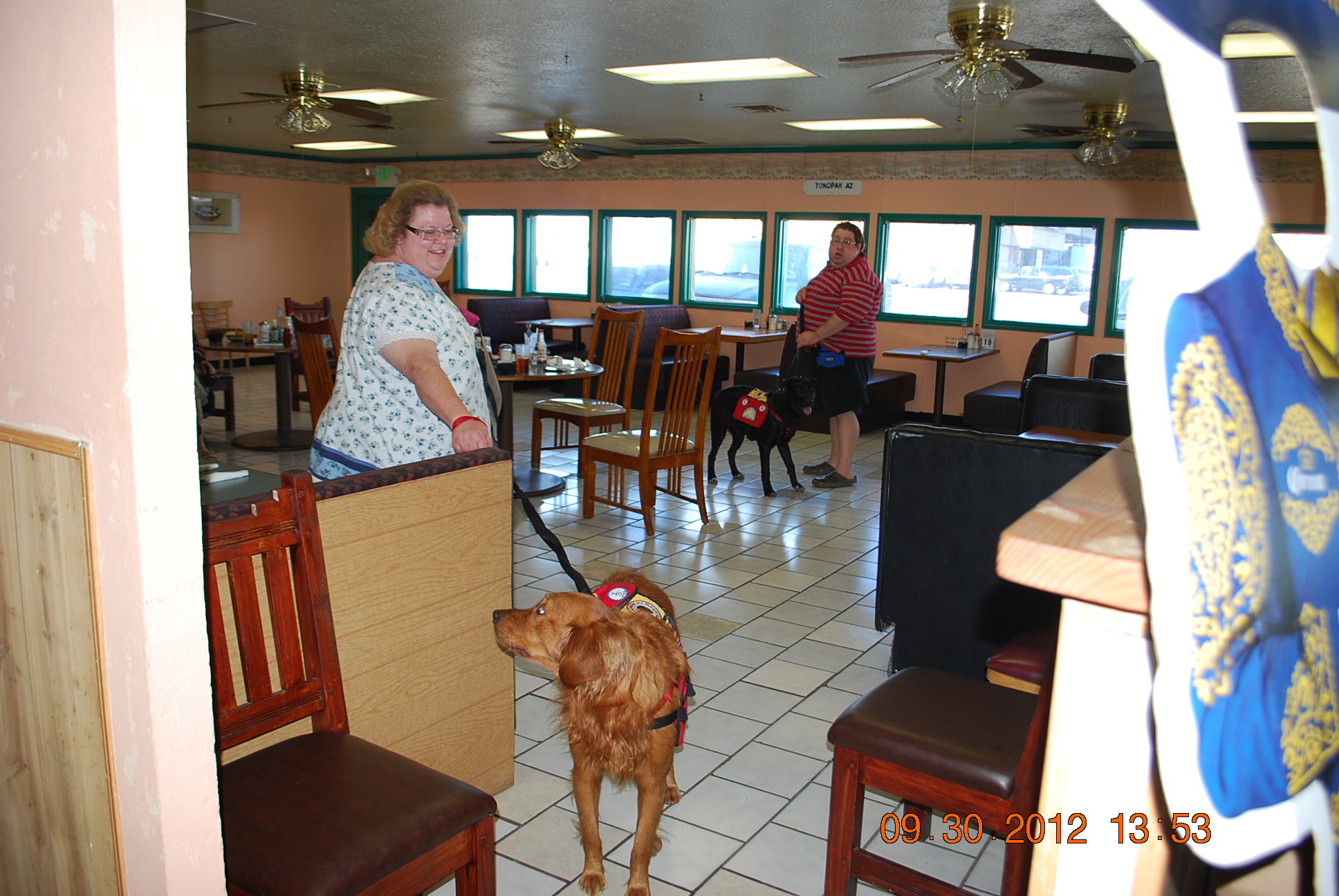 We love getting together,, hey where is everyone!! :)
Lowes Class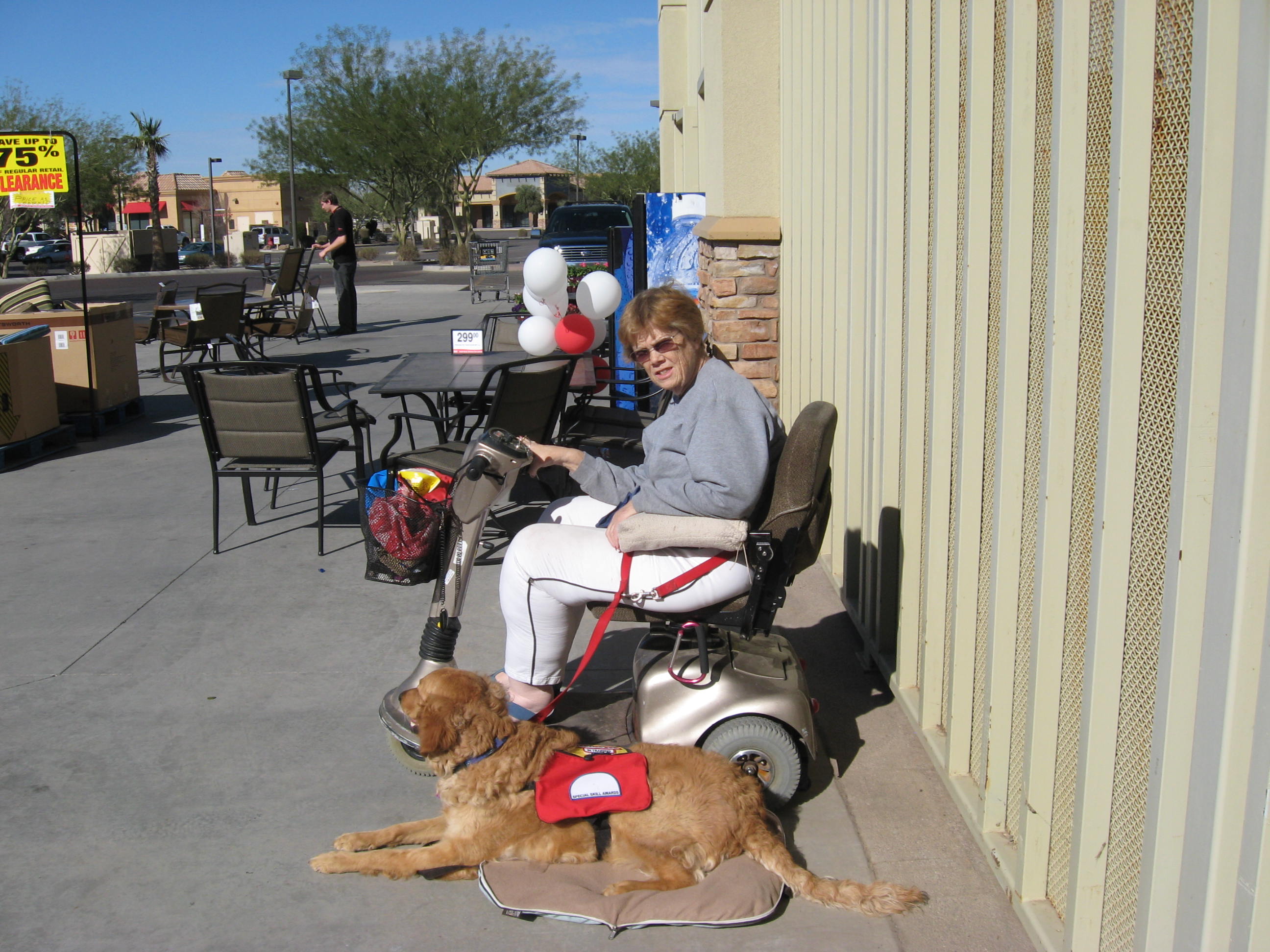 I love hanging out at Lowes and learning manners....
Target Class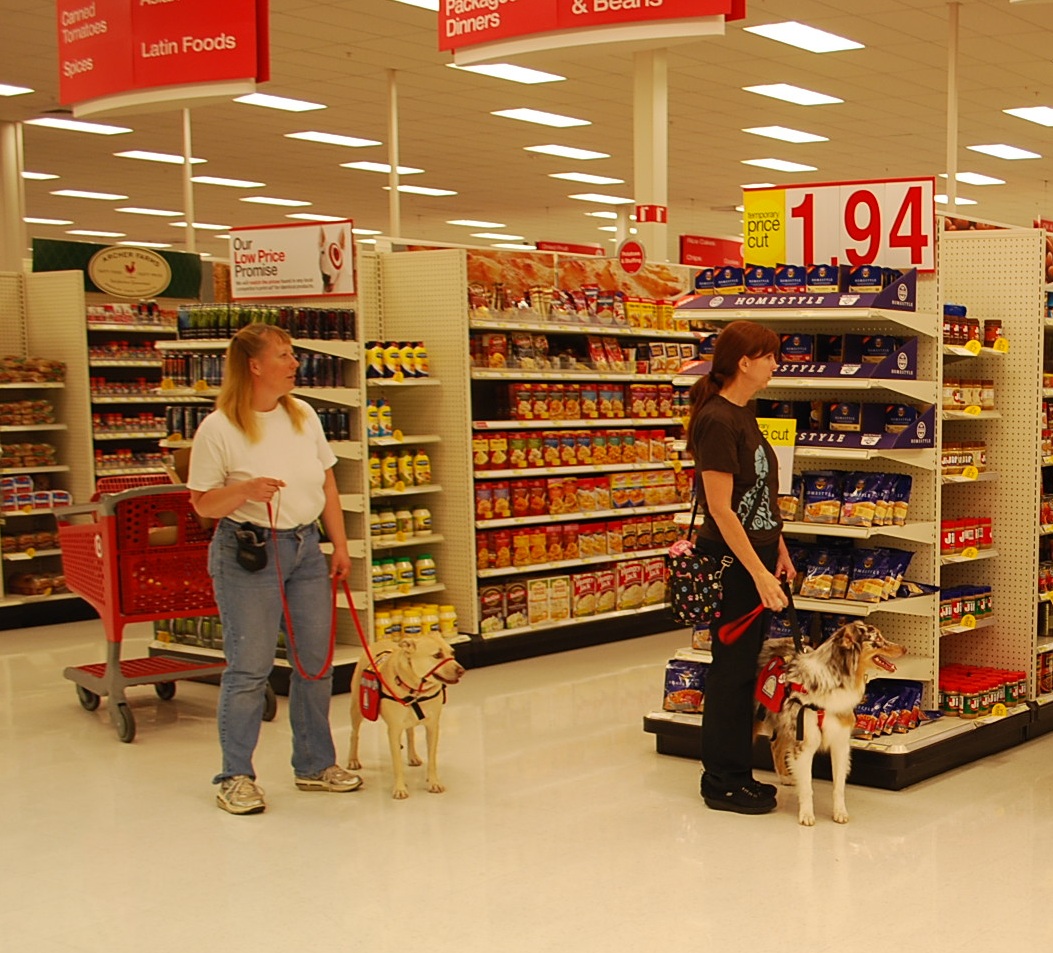 Practicing for the PAT is So Important & FUN :)
My First Airplane Ride to the East Coast
Best part I met a new friend while I was there... FUN :)
Great Table Manner Class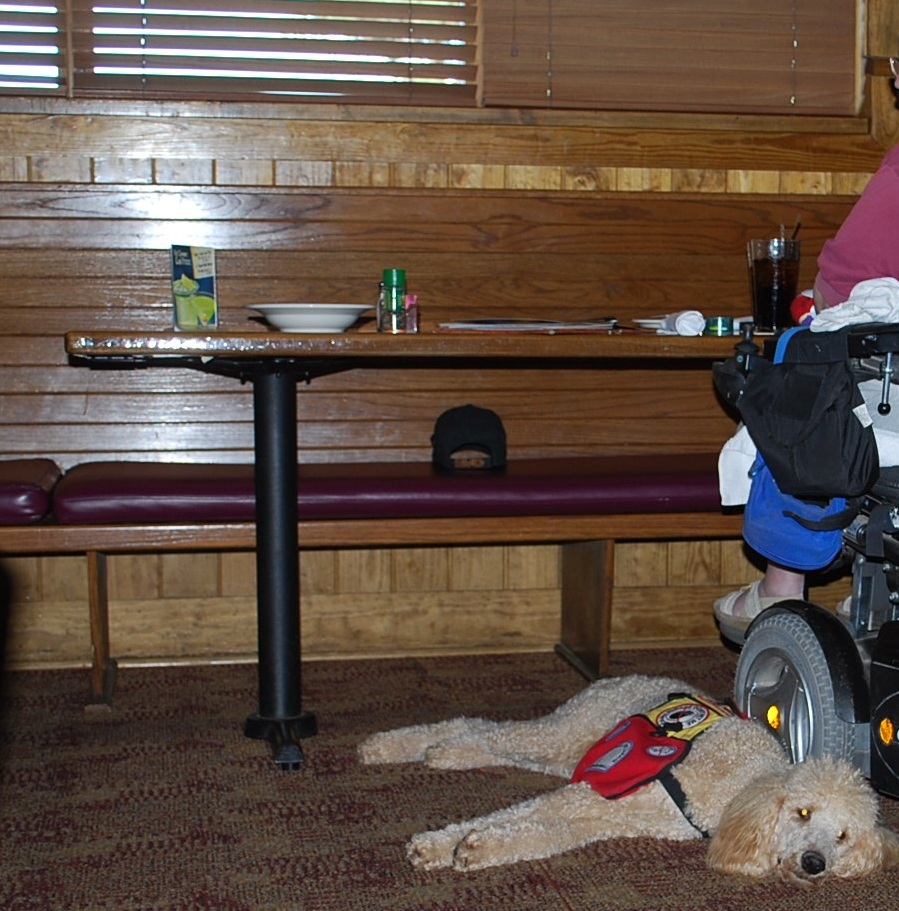 Outback was very relaxing for Ariel
Heidi says "I'll Just Keep Watching Mom even tho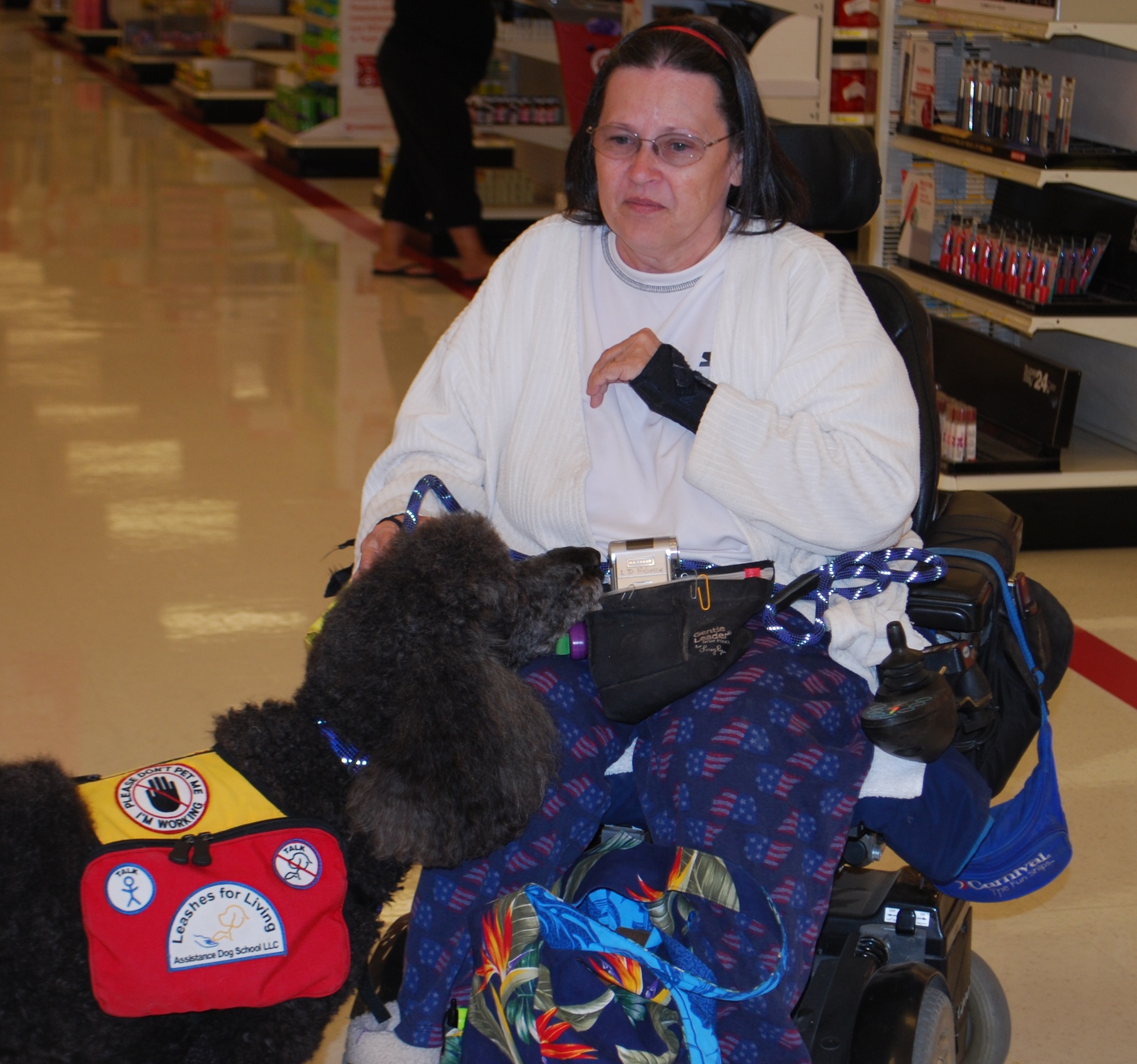 she's busy watching Dad help with the class in performing their tasks"
Got to love going to Outback, Great Reward
Receiving our treats for being good in the restaurant.
I enjoyed attending classes in San Diego, CA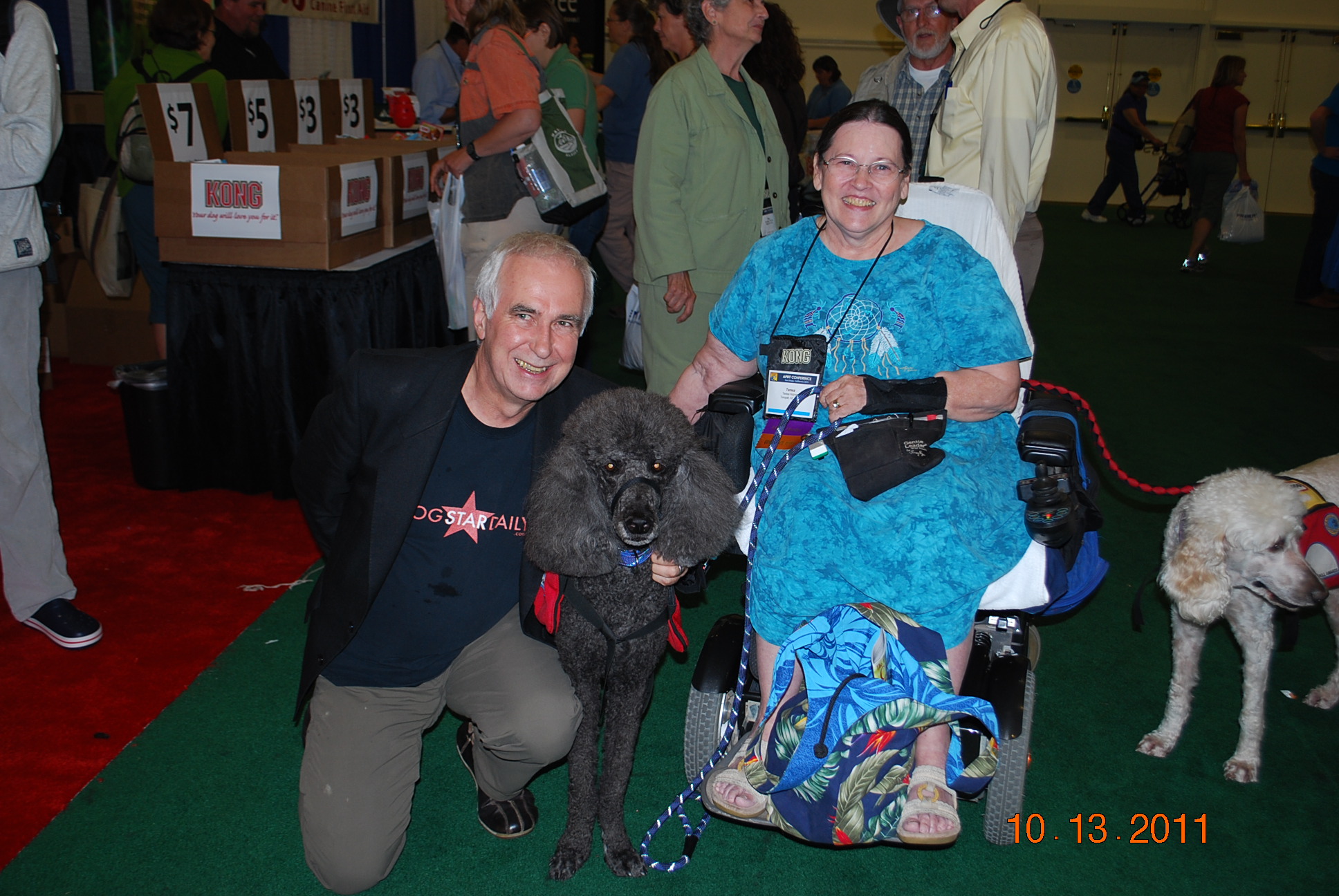 Heidi with Dr. Ian Dunbar APDT 2011
Loved learning & listening .... Great Speakers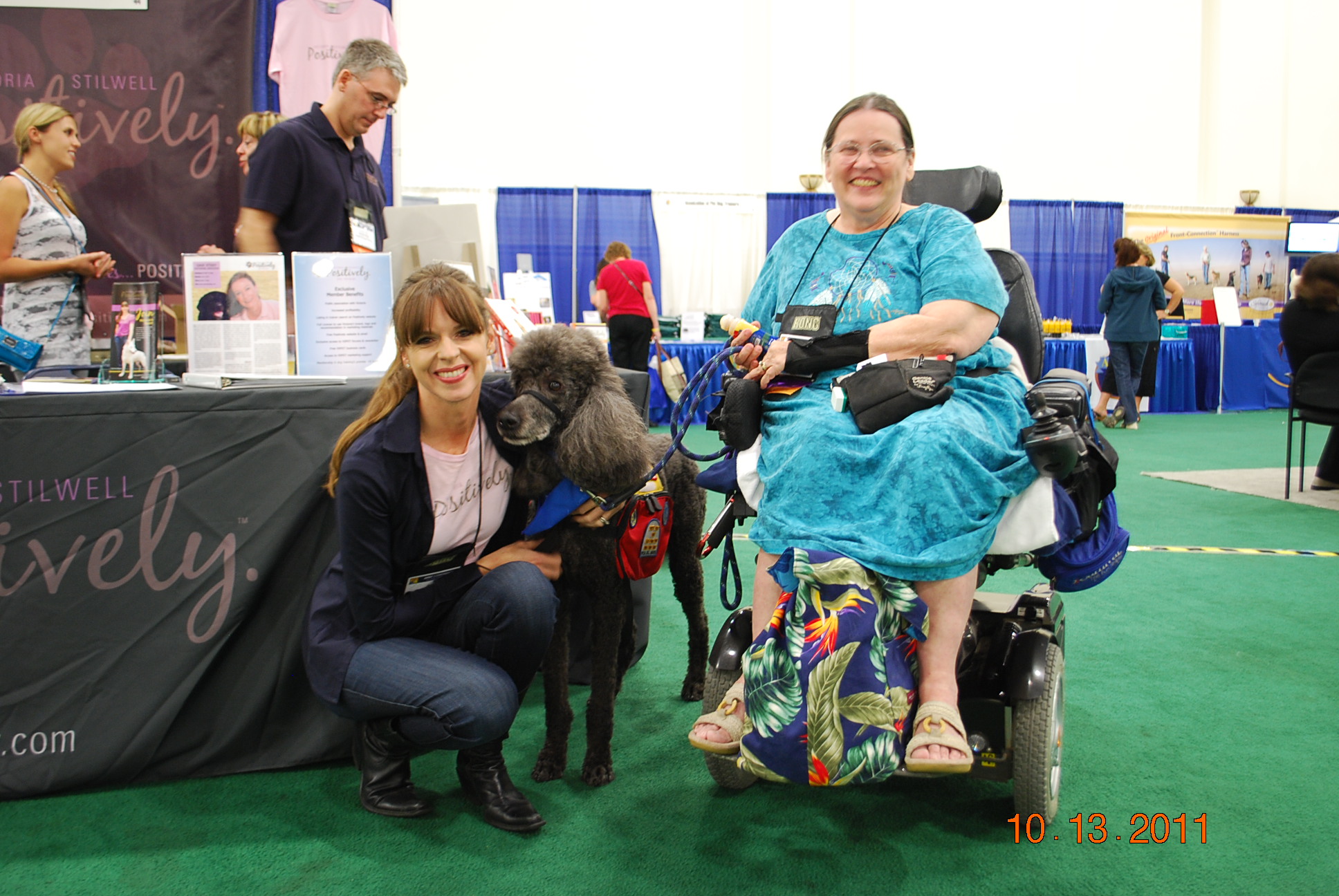 Heidi with Victoria Stillwell APDT 2011
Fire Station Class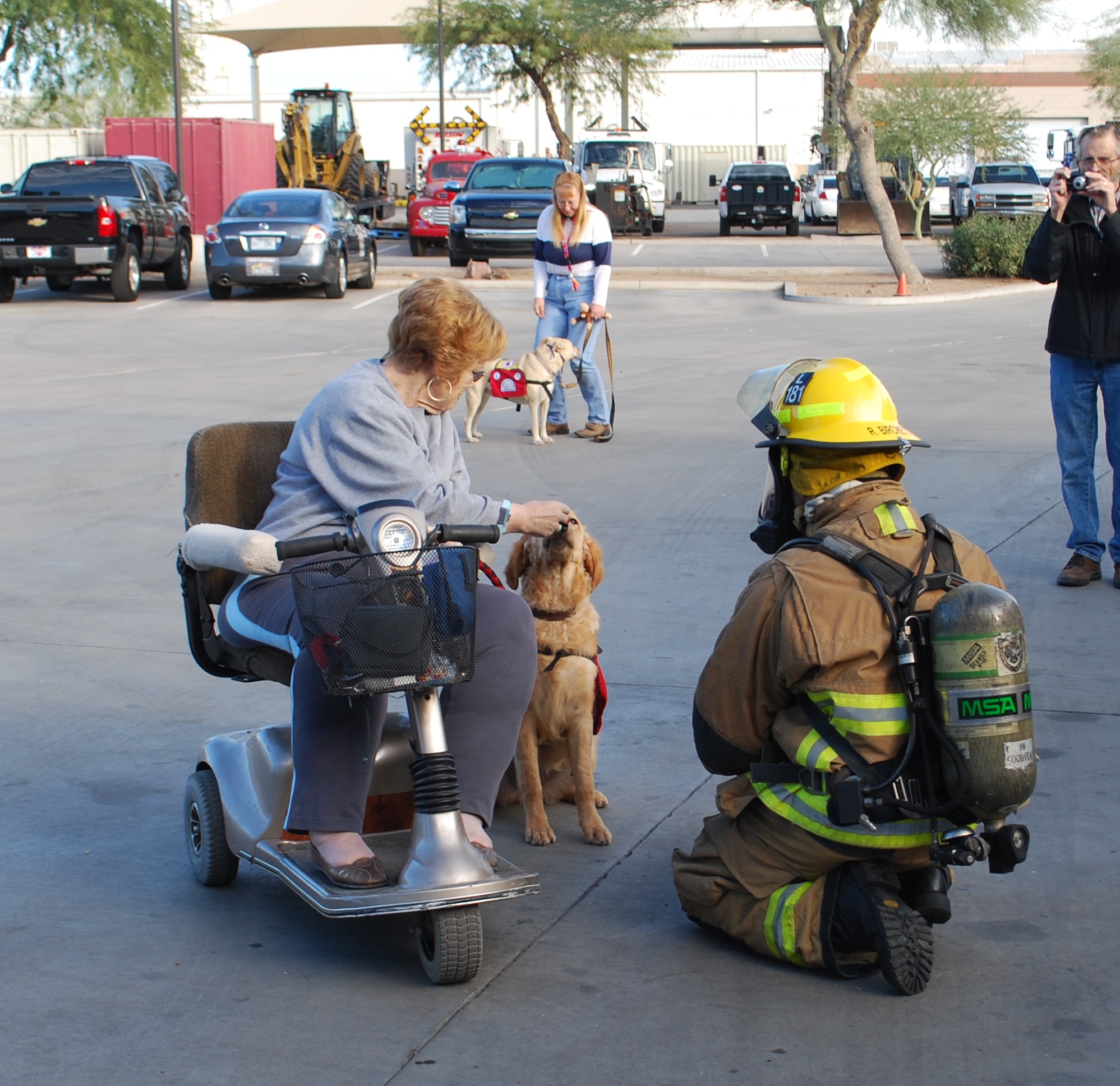 Who could ask for more! Great looking FIremen even with their masks on I adored them :)
Sea World Field Trip
Zoey & Rusty had a great time with Shamu
I love classes where I get to meet a new friend
Grass, a huge water hole (I think they called a pool) NEAT!!
Airport Class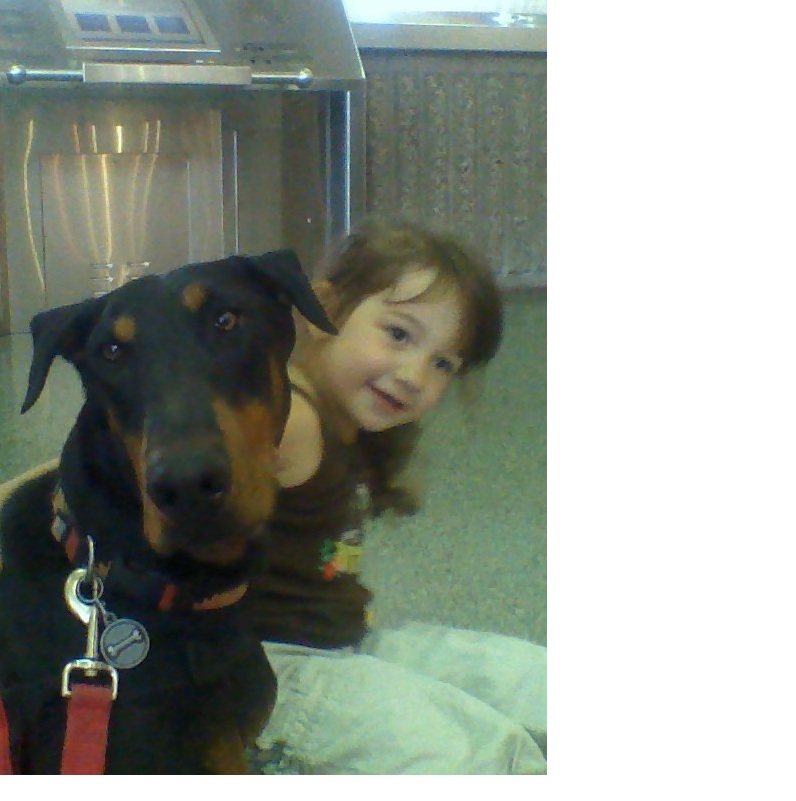 I love meeting new little friends at the airport - super fun :)
Fundraising for Leashes for Living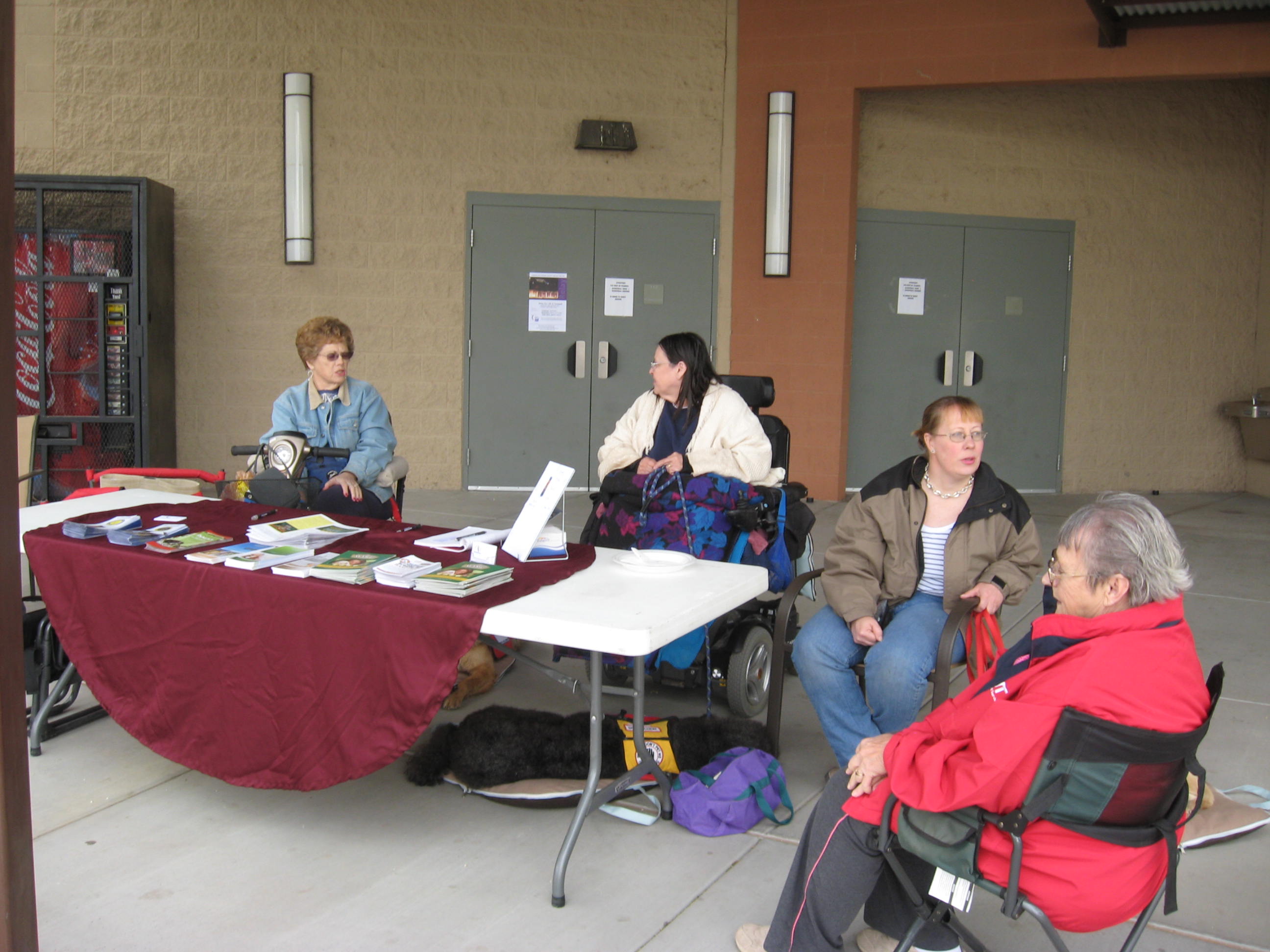 We love to show off for the public & get to visit today... yippee
Students & Instructors would like to take this opportunity to remind you that service dogs are not pets and they need to stay focused on their handlers so the dog & handler stay safe, please do not pet nor talk to a service dog, you may not be aware that talking to a service dog is just as distracting as petting them, it takes the dogs focus off of the handler and this could cause harm to either the dog or the handler. You may talk to the handlers, they will be very happy to speak with you and if the handler gives their dog permission to say "hello" then a brief visit can be permited but please ask if it is ok before petting or speaking directly to a service dog. We are very pleased that the public is becoming more aware of the service dogs role and allowing the dogs do their job for their disabled partners. Thank you for your assistance and bless you.
Great Adventures
Riding around together is fun. Mya, Barbie & Shenah
Need for Personal Space?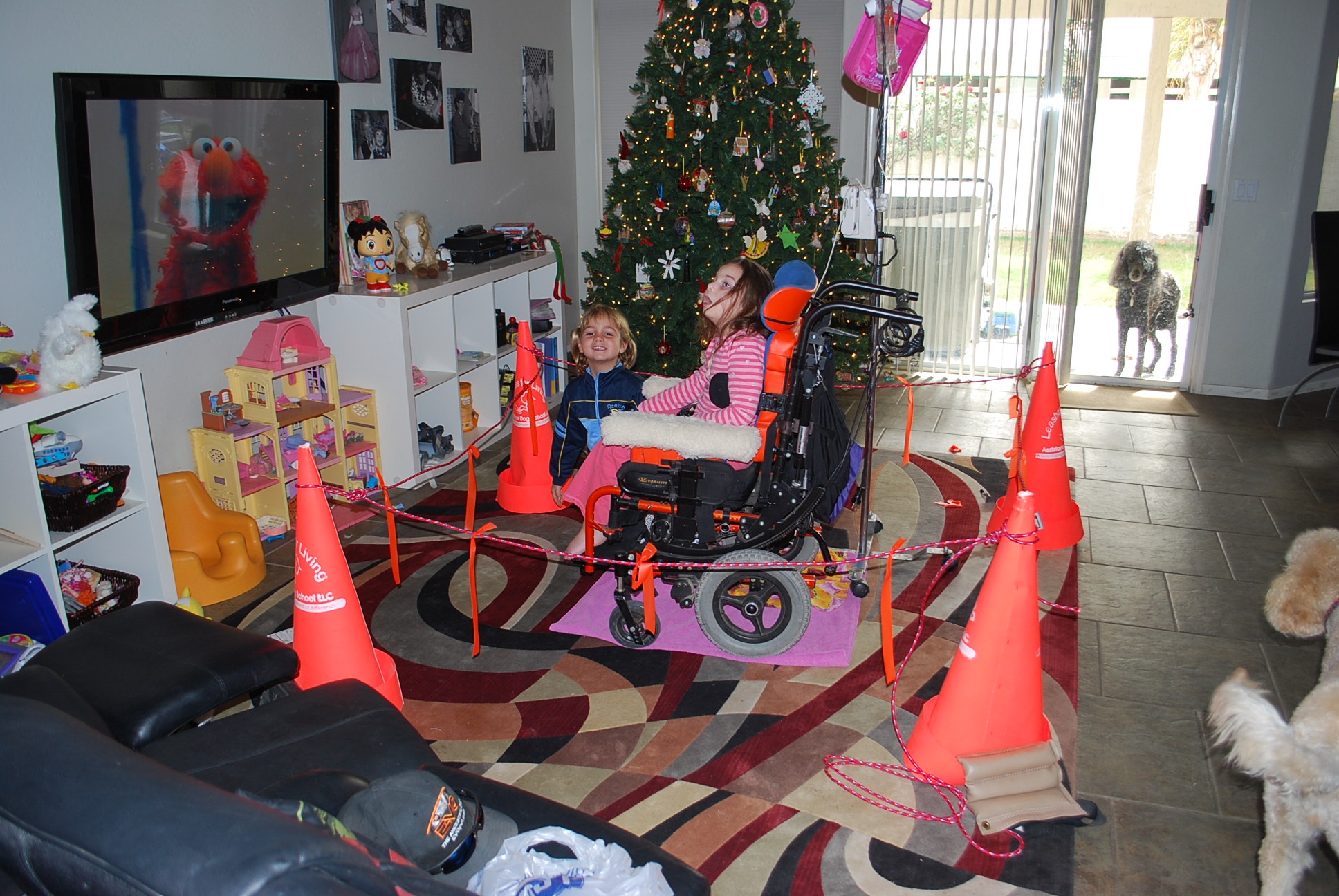 Teaching Ariel that this space belongs to someone else
Holly & Barb celebrating Holly passing the PAT

Kelly don't worry


his hair will grow back !

Wonderful


Great Stand Stay with Focus

"Thank you so much for your assistance. It's good to know you are only a phone call away!" Tami Buchanan


Dogs talk to us every day. Are you listening?

Dressing Up Is FUN -- Yippee


Hudson making a fashion statement. I'm Cool!!

As a Therapy Team we love visiting the VA Hospital


Who says training has to be work!! I am having FUN !!

Airport Class


Airports are fun. Escalators, elevators, people, food & moving floor!!

Eight Years Later& Older


Heidi and Shamu still like each other :)

Do you have any comments? Please send us an e-mail at:

Friendship Park


Enjoying the dogs in the park, people & soccer game

Sea World


Heidi Loves Shamu & it looks like Shamu loves Heidi, too :)
MOM I AM A MOVIE STAR :) says Chase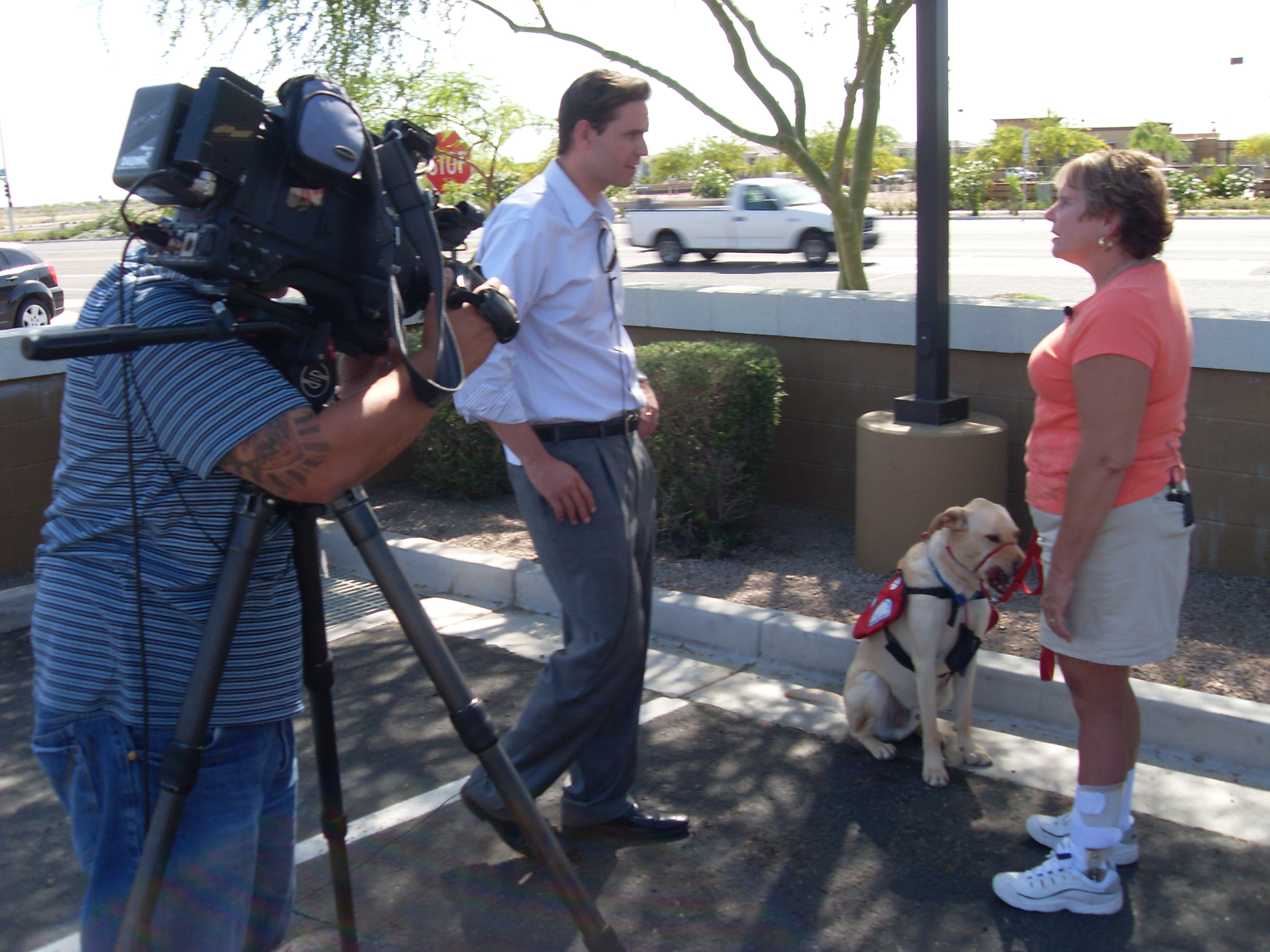 As seen on TV
PAT test and RT1 (basic retrieval)
Passed the tests and received our awards at Sears. Yeah Chase and Judy
How Good Are We In The Sears Store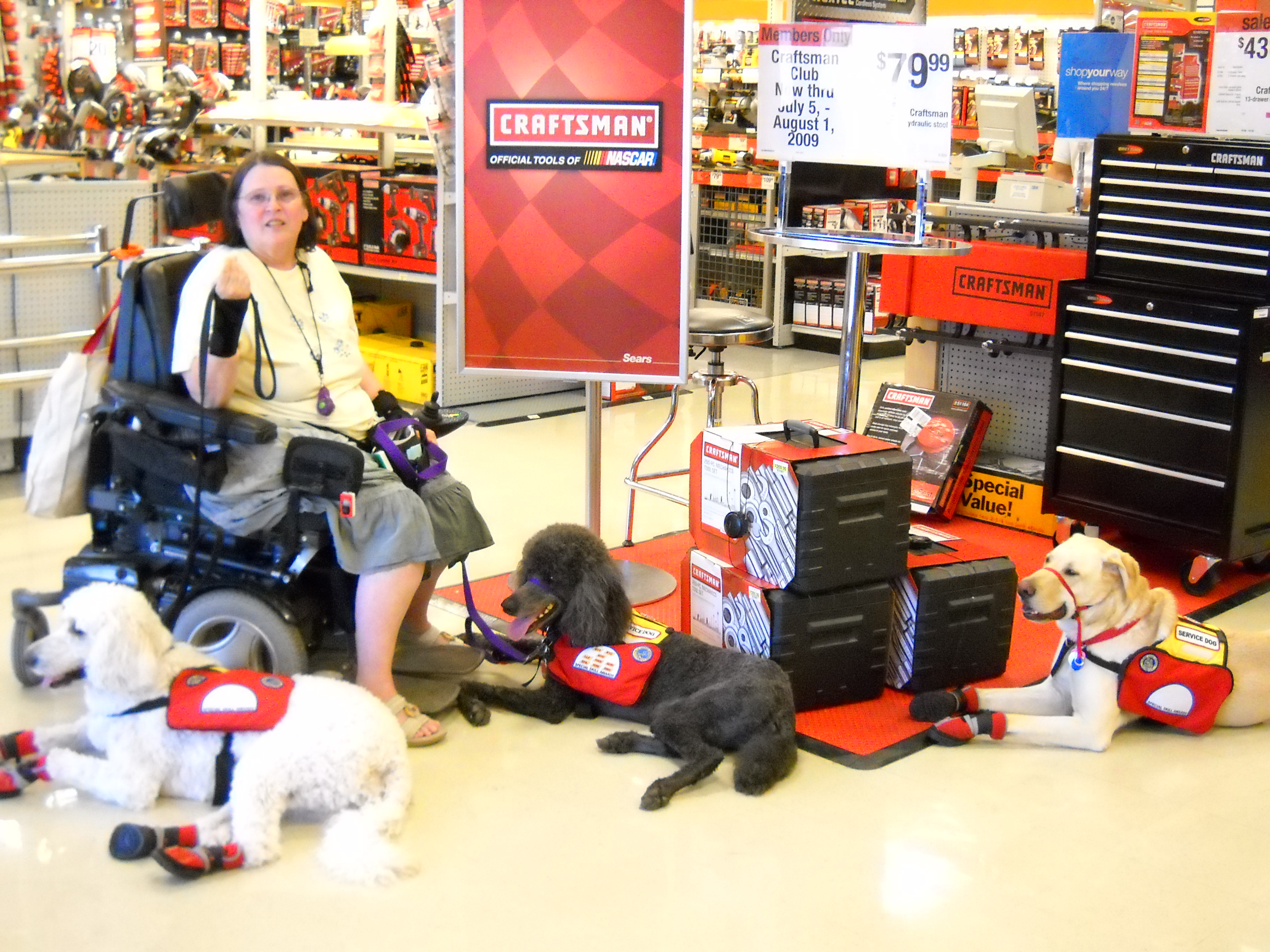 During Class Mom left me with Miss Terri & she already had Heidi & Shenah and I remained a Great BOY
Leashes for Living Assistance Dog School, Inc.® * P.O. Box 156 * Tonopah * AZ * 85354 *
623-393-8481